Advanced Websites for
Real Estate
Professionals
Use our platform to let your clients experience an easy time finding their next property.
Revolutionary Map
Advanced Search Tools
Lead Generation
Mobile Friendly
Easy IDX Integration
Solutions for

Agents
Solutions for

Brokers
Map Search
The map search features an advanced draw tool, that allows your clients to select exact areas of their interest, which can be further refined via Advanced Search filters.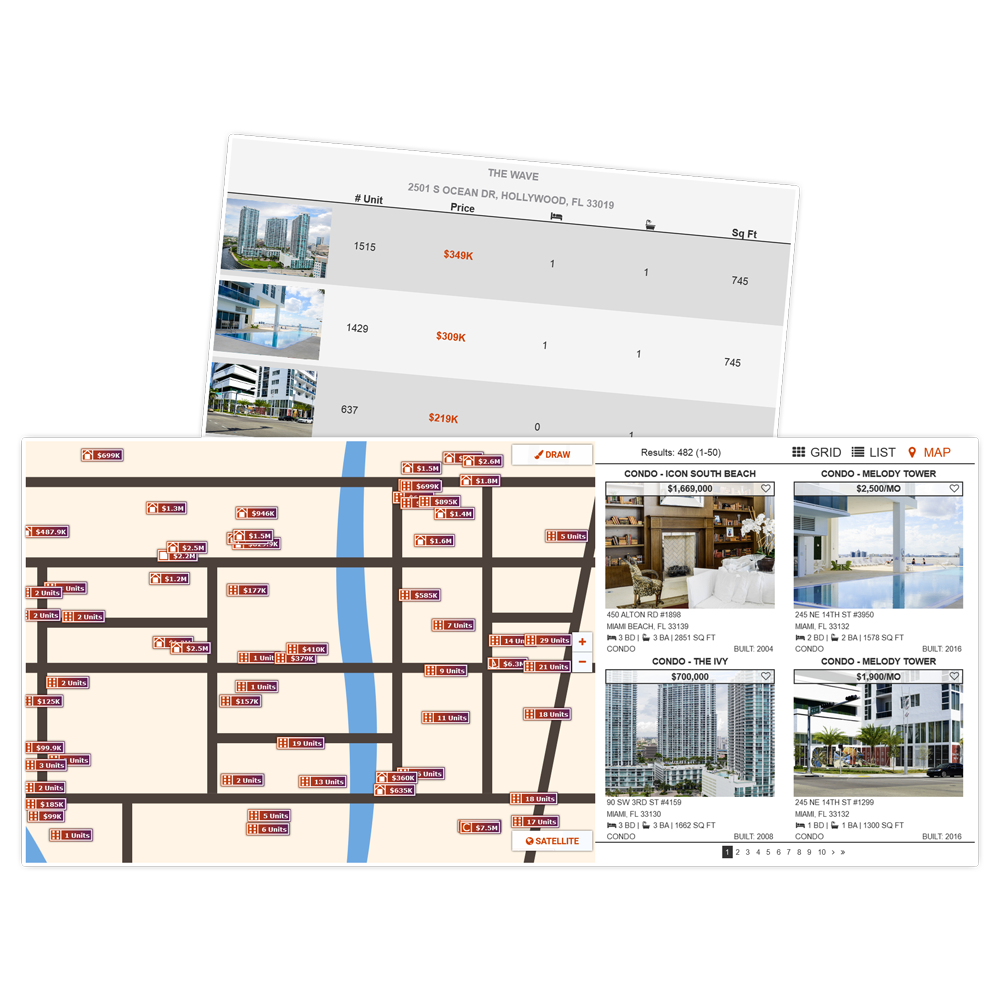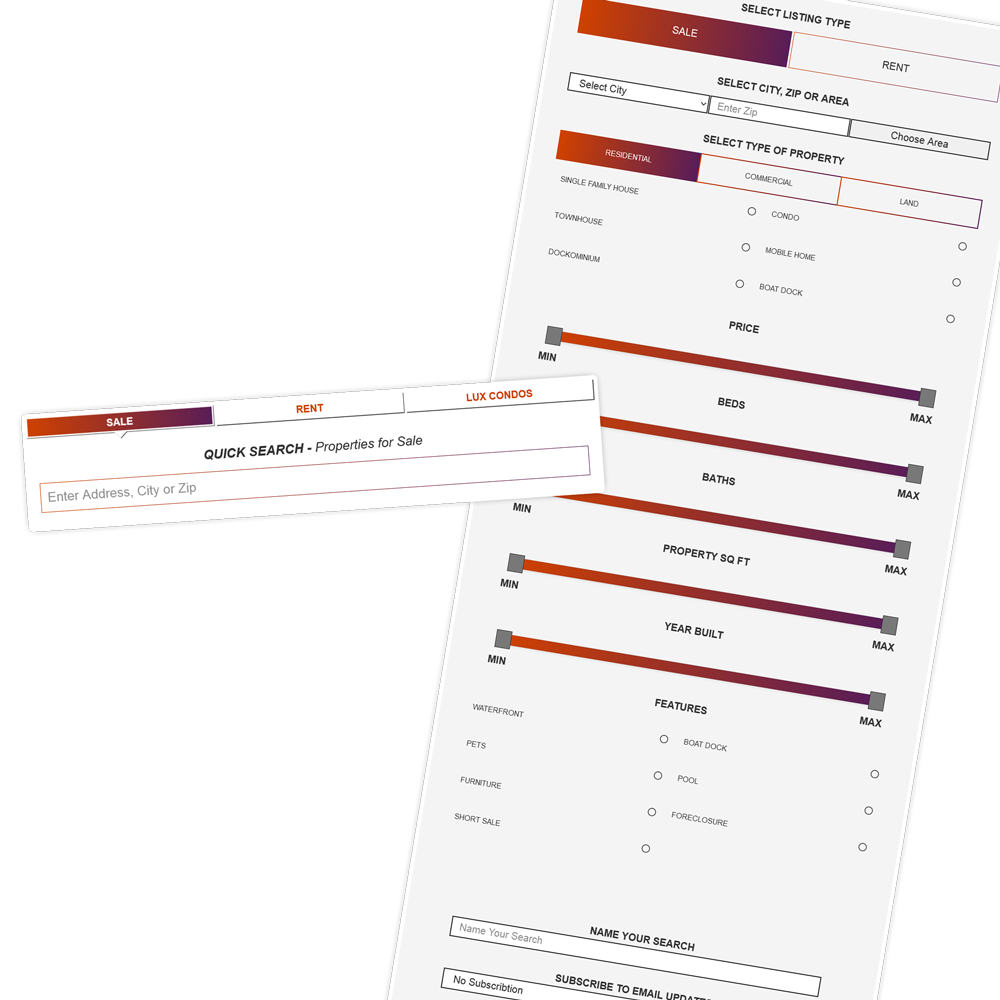 Advanced Filters
There are two search tools available: Quick Search and Advanced Search. Quick Search allows your clients to find properties right from the home page using address, city or zip code. Advanced Search will help your clients to easily get a satisfying result within just a few clicks.
Lead Generation Tools
Leverage your leads using your tools and landing pages:
Stimulate your visitors to create an account by limiting an amount of listings they can view without an account.
Use "Property Worth" and "Sell with us" landing pages to interest potential clients.
Get clients through numerous contact forms of your website.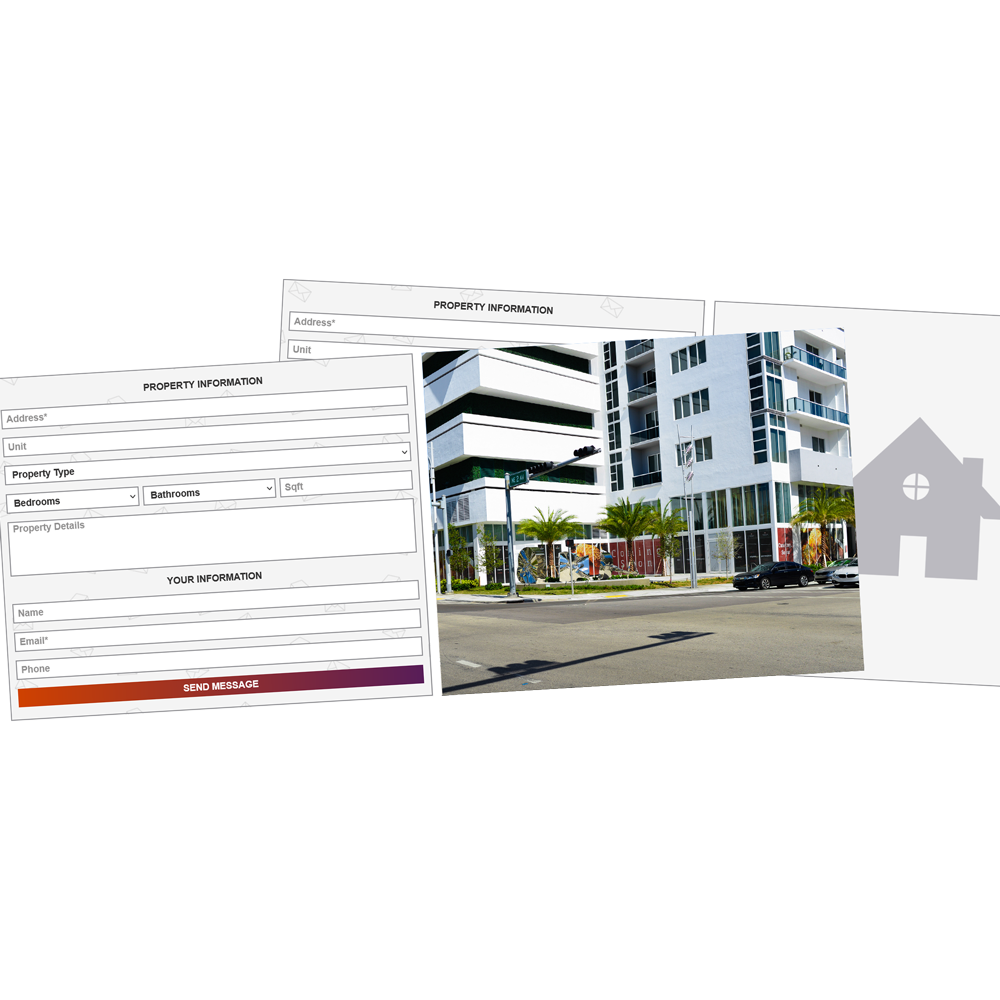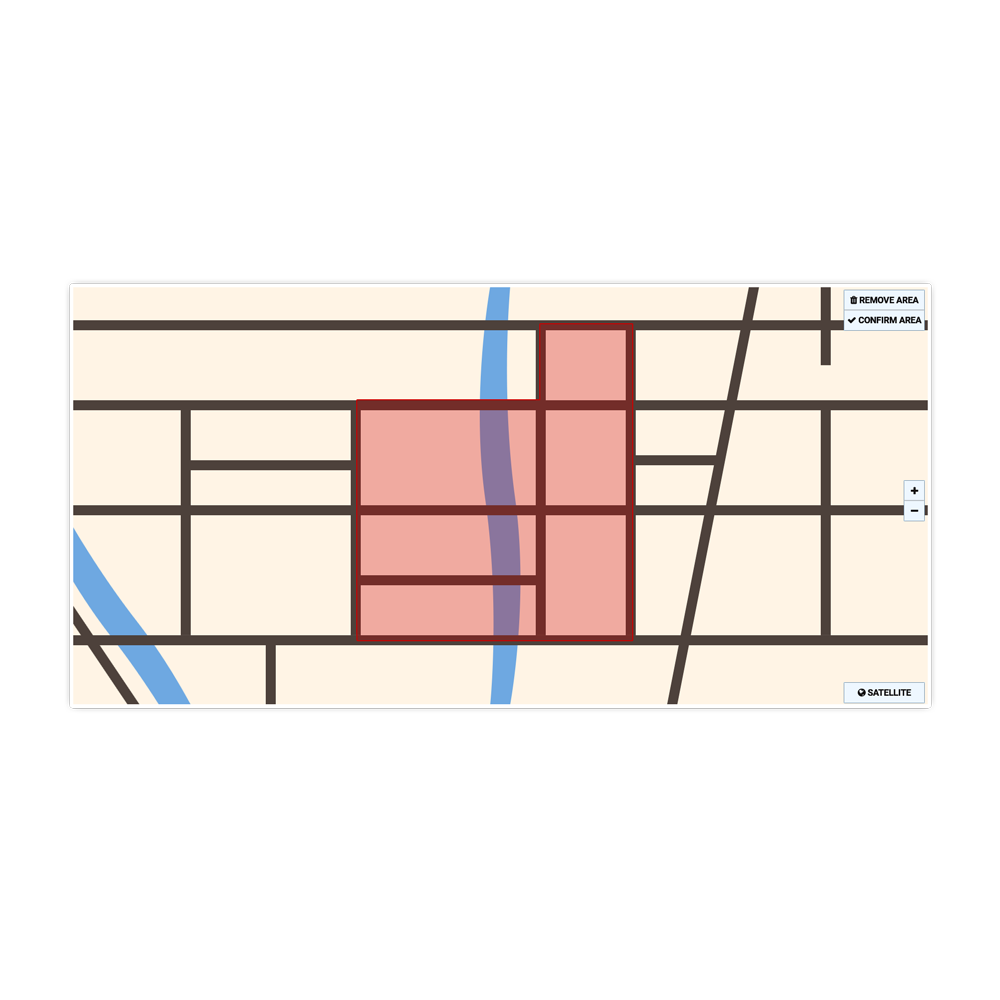 Email Marketing
Your clients can be subscribed to an automatic property search that will be sent daily/weekly to their email. Using drawing tools from the map search and strict advanced search filters, your client will only receive listings from the chosen area.
Content
Management
Create content pages for the areas you are farming in, such as:
Cities;
Neighborhoods;
Lux Condos;
New Developments.
You will be able to create pages for the addresses/available zones in your connected MLS.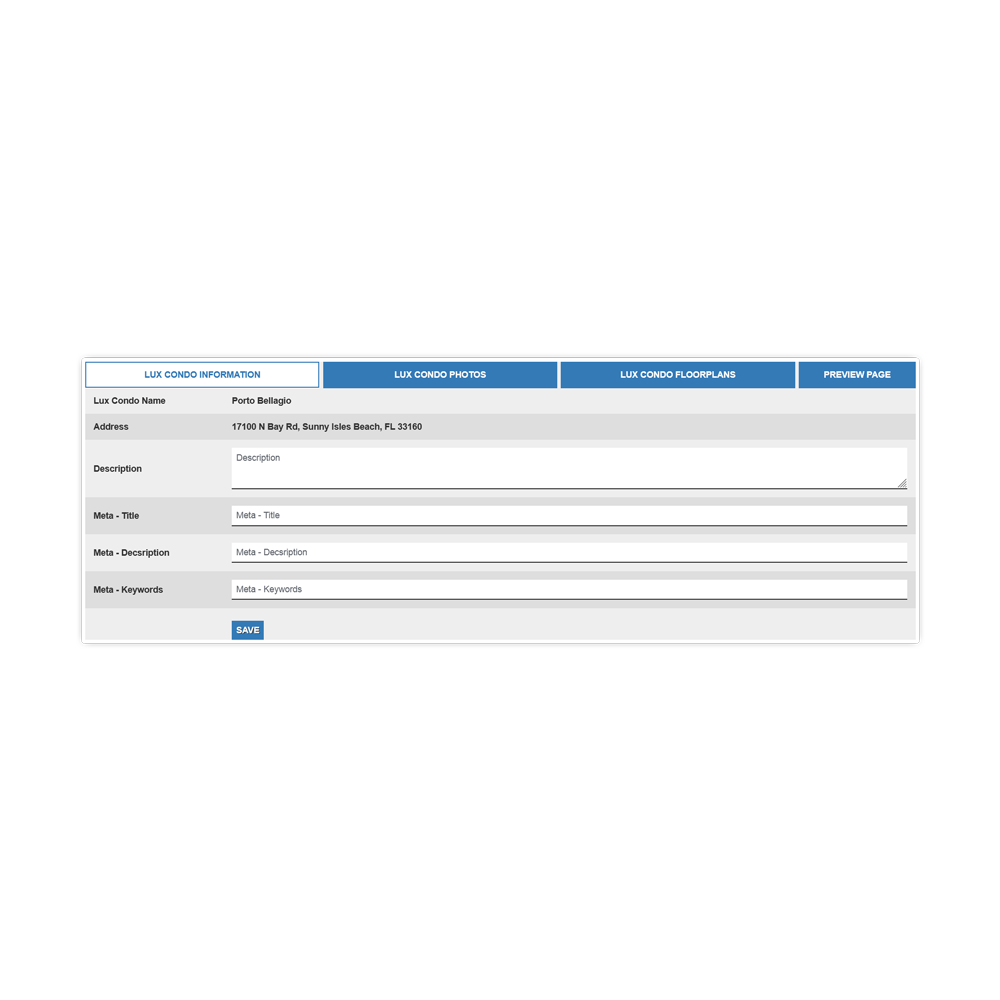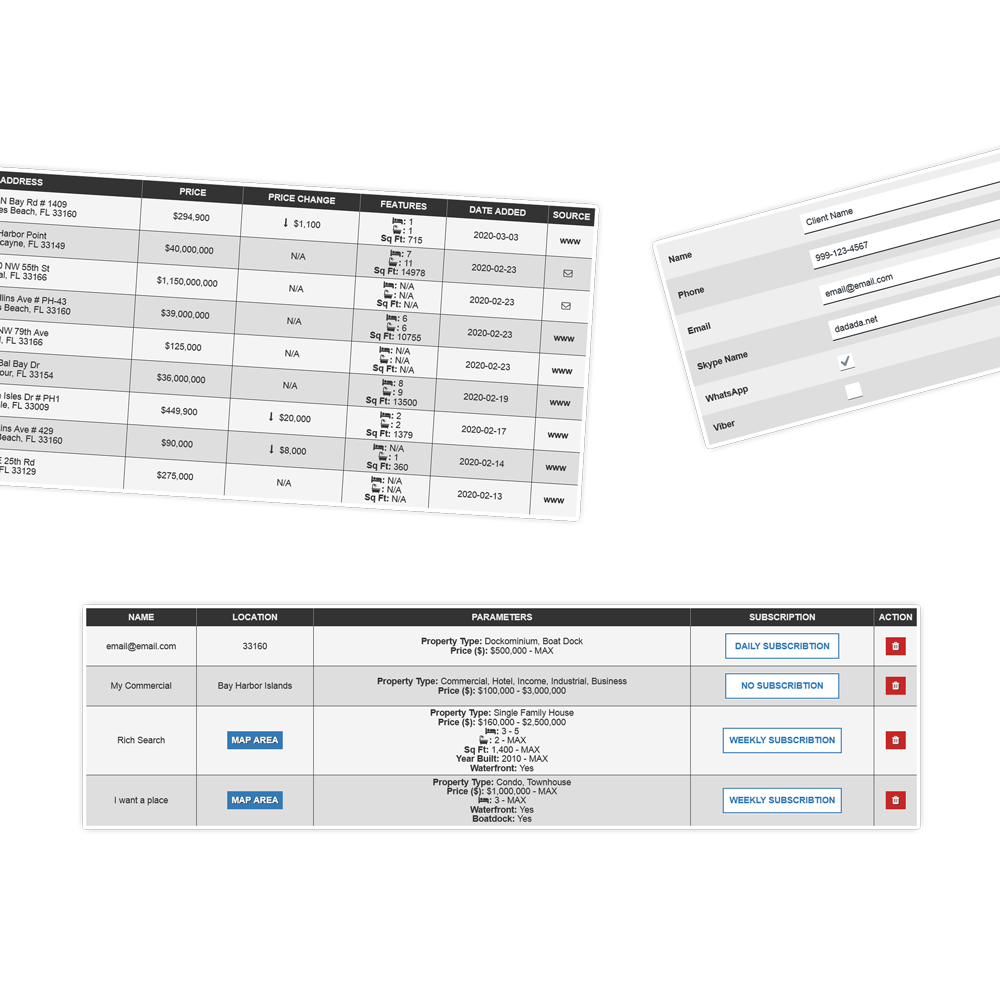 Client Management
When your client creates an account on your website, you will be able to see their contact information, listings they visited or favourited as well as their saved searches. You will also be able subscribe your client to an automatic property search.
Mobile Friendly
Your website can be easily accessed on all popular devices be it a desktop computer, a tablet or a mobile phone.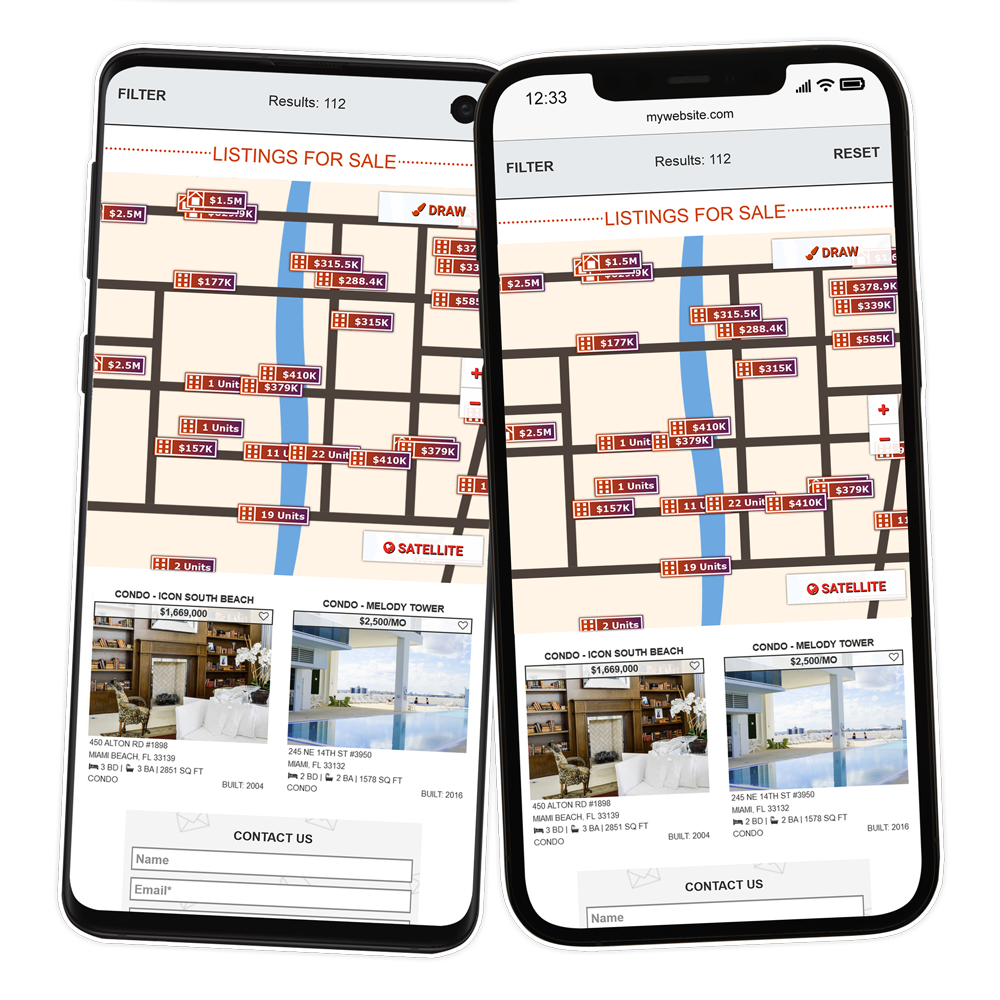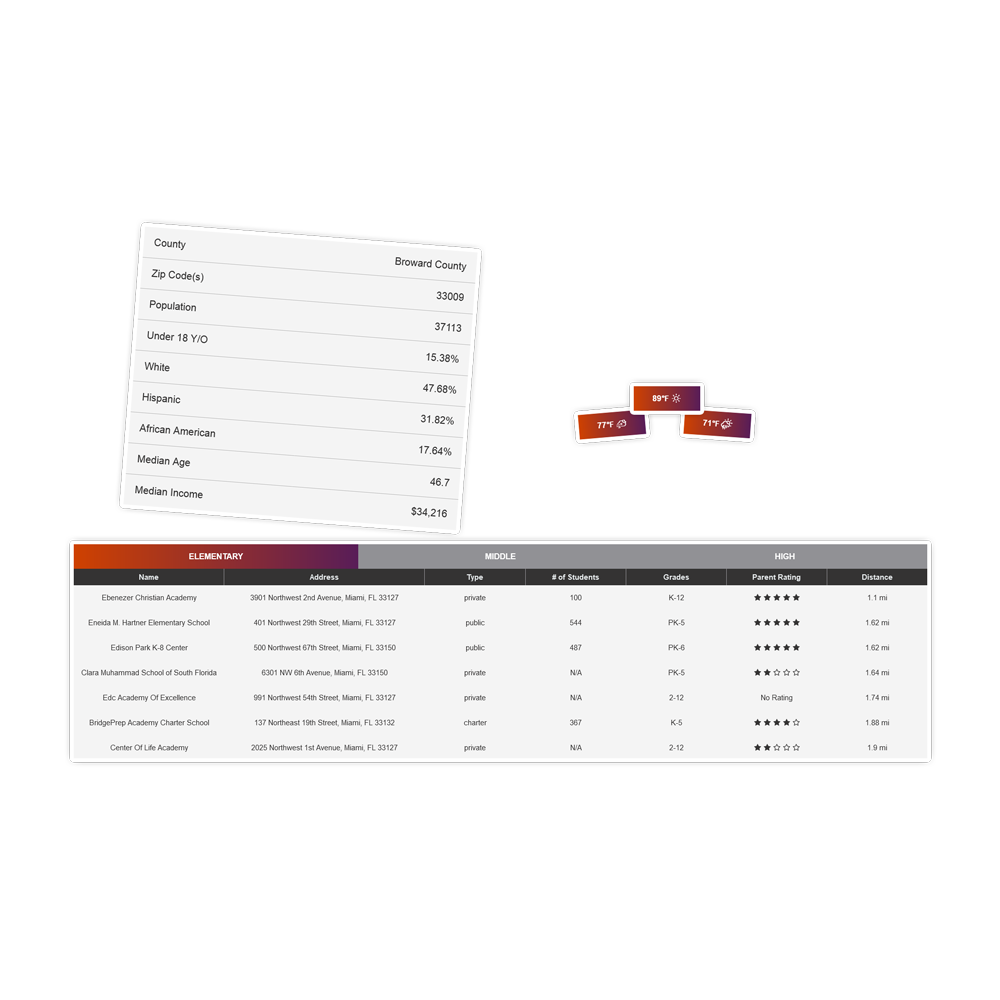 Location Data
For your clients convenience pages such as cities, neighborhoods, lux condominiums, new developments and MLS listings contain additional information about local population, schools and weather.
IDX Updates
Be up to date. We synchronize MLS Listings data every ten minutes. Choose your Subscription Plan
Each subscription plan requires a monthly IDX support fee.
Arealweb charges IDX Support Fees for every MLS added to the website.
For Agent Plans the price is usually $5/month* per MLS.
For Broker Plans the price is usually $10/month* per MLS.
*The actual price per MLS might vary and depends on the selected MLS.
Responsive Website Designs
Listing mortgage calculator
Share Listing page via Facebook
Share Listing page via Twitter
Automatically feature your Agent Listings on the Home page
Automatically feature your Office Listings on the Home page
Show your contact information on contact forms
Captcha Protected Contact Forms
Use your own Custom Domain
SEO Meta Tags for your pages
Shows up to 500 listings at once
Lead can register an account
Enforce Visitor Registration
Evaluate my Property Contact Form
Sell with us Contact Form
Neighborhood Contact Form
New Development Contact Form
Make Offer Contact Form for Listing Page
Schedule Showing Contact Form for Listing Page
View Lead's Contact Information
View Lead's Visited Listings
View Lead's Favourited Listings
View Lead's Saved Searches
Lead can be subscribed to Saved Searches email updates
Create Neighborhood Pages
Create New Development Pages
City Page – List schools located in the city
City Page – Current weather data
City Page – Population Data
Lux Condo Page – List schools in a 3 – mile radius
Lux Condo Page – Current weather data
New Development Page – List schools in a 3 – mile radius
New Development Page – Current weather data
New Development Page – General Data
Listing Page – List schools in a 3 – mile radius
Listing Page – Current weather data
IDX Updates every 10 minutes
Agent Profile Photo Update
Agent Contact Information Update
Agent automatically assigned to their Listings
Agent automatically assigned to Lead, if Lead uses associated Contact Form
Manually assing Agent to Lead
Manually assing Agent to City Page
Manually assing Agent to Neighborhood Page
Manually assing Agent to Lux Condo Page
Manually assing Agent to New Development Page
Manually assing Agent to Listing Page
Clients can write Testimonials about working with you or your agents